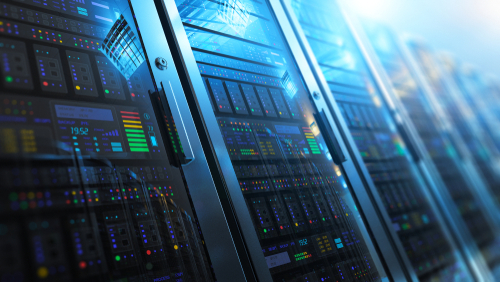 These companies can continue to outperform after the market's melt-up.
The past few months have seen a massive rally in the stock market. With many starting to think that the market has gotten ahead of itself, cautious investors are looking to take profits.
But for some companies, the recent move higher may just be the beginning. Whether small or large, a number of companies still have plenty of room to run.
That's because these companies are continuing to grow, and because one sector, tech, is just coming back into favor.
There are plenty of tech plays that can keep going much higher this year—even if the overall market takes a breather. Two plays in particular stand out as great plays here, thanks to one shared factor: They're developing new products to take on bigger competitors in the space… and they're likely to pick up massive market share there.
Special:
The Top 5G Stocks to Buy Now
2020 Tech Play #1: Microsoft (MSFT)
Anyone thinking that the company is a dinosaur relegated to simply selling updated operating systems every few years has been living in a cave. The company has reinvented itself over the past few years, adding new areas of revenue and growth.
The biggest area has come in cloud services, where it's started to move head-to-head with the industry giant, Amazon. Last year, Microsoft beat out the Goliath of the space with a huge government contract, and it continues to add new corporate clients.
That's in addition to its business apps, and the continued success from such divisions as video games, with a new Xbox console announced for launch in 2020.
These moves have quietly pushed the company to a $1 trillion market cap… but there's still more room to run, thanks to the company's rising growth.
After a 56 percent rally in shares in the past year, thanks largely to the growth of cloud services, shares trade at just 26 times forward earnings. But with earnings growth of 21 percent and rising, as well as fat profit margins of 32 percent, Microsoft is a huge cash generator still in the midst of a multi-year growth spurt.
Although shares are near 52-week highs of $160, they could run as high as $200 this year—or even more if it performs like it did last year. We like shares up to $163, where they also pay a 1.3 percent dividend. We're fans of the cloud services space, and this is a higher-yielding, cheaper (both in price and earnings), than buying Amazon.
Speculators should look at the January 2021 $175 calls. Trading for around $9.60, or $960 per contract, it's a better way to bet on a move higher in shares without buying them outright.  On a run to $200, the option could end up worth $25, for a 160 percent return.
2020 Tech Play #2: Advanced Micro Devices (AMD)
Despite a stellar performance last year with a 148 percent rally, shares of AMD could give investors another market-beating return this year.
That's because the company just unveiled its latest line of laptop chips, offering performance that beats out that of the space's main competitor, Intel.
The Ryzen 4000 U series are designed for today's ultra-thin and light notebooks, but the high-end version also includes eight cores, each capable of handling two processing loads at the same time.
With a focus on gaming and other high-power consuming processes, AMD is in the space to win over the market… and it looks like it's likely to succeed at chipping away at Intel's 80 percent market share of the laptop market.
As that happens, we see earnings growing even more than their 17 percent increase in the past year. Although the company is barely profitable, the new line will bring new sales, sending the company's valuation down from its forward PE ratio of 43 to one more in line with the market.
Shares have traded just under $50 in the past year. We like them under $47.50, even if that means waiting for one of the company's periodic pullbacks.
Speculators should likewise wait for a pullback, but rather than trying to profit from the decline with a put option, they should use the pullback as an opportunity to buy call options. The January 2021 $60 calls can likely lose up to half their value in a market pullback… and that will make the perfect entry point for the next leg higher.