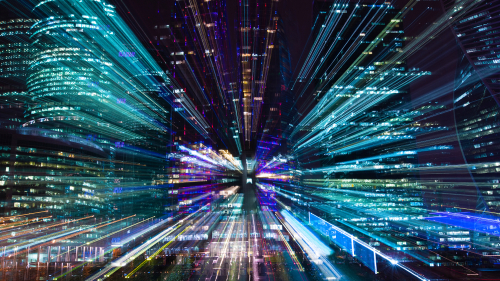 These companies have huge upside in the years ahead.
In 2007, some of the largest companies by market cap were in the energy space. One bear market and recovery later, the real winners have been in technology.
It's easy to see why. Technology provides fatter profit margins, less pricing problems than commodity companies, and appeals to the growing rise of digital trends.
Is Amazon Obligated to Pay You?

NOW OPEN TO EVERYDAY AMERICANS: The Billionaire Income Secret That's Forcing Amazon to Pay Out Prime Profits Every Time a Parcel Leaves the Warehouse Floor.

The next payout will happen mid-December.
That's why, instead of being a growth play just for certain types of markets, tech has become a must-own sector for the long haul.
There are two tech stocks in particular that investors may be kicking themselves for not buying in 2019… but the worse thing to do would be to stay away from these companies, because they still have considerable upside ahead.
Long-Term Tech Play #1: Amazon (AMZN)
Investors who just see Amazon as a place to get cheap items online are missing out on everything the company does. Besides offering retail services—really a loss leader for the company—it's been using its prodigious cash flows to increase its scope and infrastructure to deliver goods more quickly and more cheaply than any other retailer.
More importantly, however, has been the growth of its services division, most notably with cloud computing. Server storage space provides the company with a high-margin source of recurring revenue, in everything from government to corporate contracts.
While shares have lagged the market, rising only about 4 percent in the past year, the company has continued to grow revenue by double-digits, most notably by 24 percent in the most recent quarter.
The only snag? Sometimes Amazon is profitable; sometimes it isn't. Longtime investors don't seem to care, as the results speak for themselves. In finding new growth opportunities, the company has given up shooting for being consistently profitable as most firms do, and is willing to spend money to retrain its warehouse-heavy workforce to get there.
Somehow, this strategy has worked… and it's allowed company founder and CEO Jeff Bezos to become the wealthiest person on the planet.
So while the valuation is tough, Amazon's success has been undeniable. And with a conservative balance sheet, the company is capable of continuing to experiment with ways to grow until it hits onto a big one.
Some investors fear that the company, currently under antitrust scrutiny, may be forced to break up. In that case, it'll simply mean that shareholders will own a few different stocks that add up to the current whole.
Shares of Amazon are a buy up to $1,800.
Speculators may like the July 2020 $2,000 calls, which trade for around $57.50, or $5,750 per contract. While expensive to get in, remember that the option controls 100 shares at $2,000, or $200,000.
Long-Term Tech Play #2: Qualcomm (QCOM)
This maker of wireless communications chips is an industry leader. Its products are found in nearly every internet-connected device, including the smartphone models from all the major carriers.
2019 proved to be a great year for the company, as they settled a longstanding lawsuit with Apple, and as the move toward the 5G network created a whole new market for their latest offerings.
While earnings of any tech company can be volatile, Qualcomm does a great job thanks to its royalty business model. In essence, it simply rents out its vast technological knowledge, and makes a little bit on every sale of a completed device that utilizes its tech. So if Apple sells more smartphones than Samsung, Qualcomm still profits… or even if the reverse is true. This business model allows the company to pay a generous dividend for shareholders as well, just north of 3 percent.
Thanks to the company's improving outlook this year, shares have surged by 43 percent, nearly triple the return of the S&P 500 Index. But there's more room to run. With growth coming back into play, and a forward PE ratio of just 13, shares are still undervalued compared to the rest of the market.
Shareholders had a chance to pick up shares in the low $50 range this year, but now they have to shell out around $82. It's worth it, up to $85. The removal of key issues this year clears the path for faster growth in earnings from the 5G network rollout, a process that will take years to unfold—and will benefit Qualcomm shareholders handsomely in the process.
Speculators may like the January 2021 $80 calls. While a bit pricey around $11.30 or $1,130 per contract, they are in-the-money and a move higher in shares will allow this option to move higher dollar-for-dollar. And with just over a year to play out, these options are the perfect way to play a continued rally on Qualcomm shares through 2020.