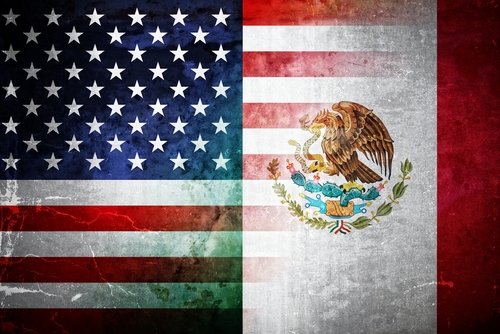 Both countries agree to work together on curbing migration, sending stocks up on Monday.
Mexico and the United states have agreed to stem the tide of migration through Mexico and into the United States.
The news came late Friday after 10 hours of meetings, and the news gave markets another bounce on Monday. The State Department released a declaration stating that it would work with Mexican authorities to expand a program returning asylum seekers while claims are adjudicated.
Mexico also agreed to take steps to increase enforcement and "irregular migration" throughout the country, including the deployment of 6,000 members of the Mexican National Guard on its southern border with Guatemala.
Migration from Central American countries through Mexico has been a recurring issue in recent months, and estimates are that over 1 million have sought to enter the United States through Mexico year-to-date.
The deal on border enforcement also suspends the proposed tariffs that were scheduled to take place on Monday. The tariffs would have started at 5 percent on all goods coming into the United States from Mexico and would have gradually risen to 25 percent over time.
The potential economic impact of tariffs—essentially a tax on any good simply crossing a border—is widely regarded by economists as being harmful to the final consumer, who tends to have to pay more as a result. With many Republicans in Congress warning the White House that tariffs against Mexico would be a step too far, the issue appears to be avoided for now.