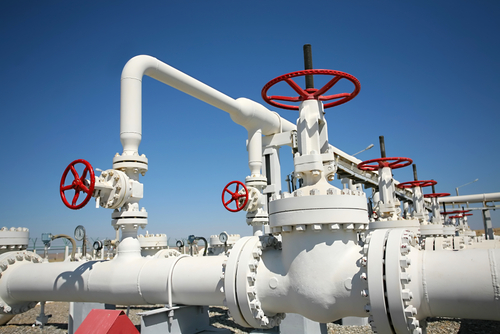 Potential hurricane threatens refinery-rich Gulf of Mexico.
Although a tropical storm as of Friday, forecasters warned that Barry may strengthen to a category 1 hurricane before making landfall in Western Louisiana or Eastern Texas over the weekend.
Over 25 inches of rain are expected in the New Orleans area alone, and flooding was already occurring in low spots as early as Wednesday.
Special:
The Only 8 Stocks You Need for 2020
The Gulf of Mexico is a major area for oil exploration and drilling, but it is one of the most critical regions for refining crude oil into gasoline and other products.
So even if the storm stays below hurricane strength, considerable cutbacks in oil and gasoline supply could occur in the coming weeks.
Ahead of the storm, most refineries were taking steps to stay open and continue operating to guarantee a steady supply of gasoline and other products in the coming weeks.
Exxon Mobil reported that it plans to run its Baton Rouge facility, which refines 502,000 barrels per day. Royal Dutch Shell has two refineries in Louisiana, and also intends to keep the facility running.
Not all refiners expect to stay open. Phillips 66 reported that it would shut down its refinery in Alliance, Louisiana, which produces 253,000 barrels per day. Overall, most refineries have some plan to stay open, although their total capacity may be reduced depending on storm damage.