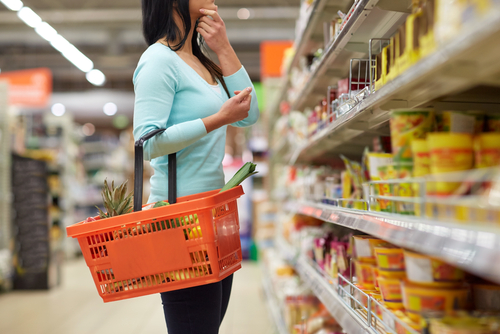 Data suggests economy continues to grow.
On Tuesday, the U.S. Commerce Department released data on retail sales showing a seasonally-adjusted rise of 0.4 percent from one month earlier. This handily beat expectations of a 0.1 percent increase.
Retail sales measures purchases at stores, restaurants, and even online purchases, so the data accurately captures retail activity. The data suggests that U.S. consumers are still going strong even as some data suggests the economy is starting to slow.
Data for the month of May was adjusted to show a 0.4 percent increase as well, against an increase of 0.5 percent as initially reported.
Core retail sales, which excludes items such as automobiles, gasoline, building materials and food services, showed an even faster growth rate of 0.7 percent, an increase of the revised 0.6 percent increase shown in May.
Some data showed a decline. Receipts at service stations showed a 2.8 percent decrease, for instance, but that also reflects a drop in gasoline prices relative to seasonal averages. Most measures rose, with the largest increase coming from mail-order and online-retail stores, with a 1.7 percent increase, and a 0.9 percent increase at restaurants and bars.
This data indicates that the economy is moving along at a fair pace, and that moves to stimulate the economy are not needed. However, with the Federal Reserve's shifting stance towards cutting interest rates in recent weeks, this strong retail data may suggest a slower pace to any such change.