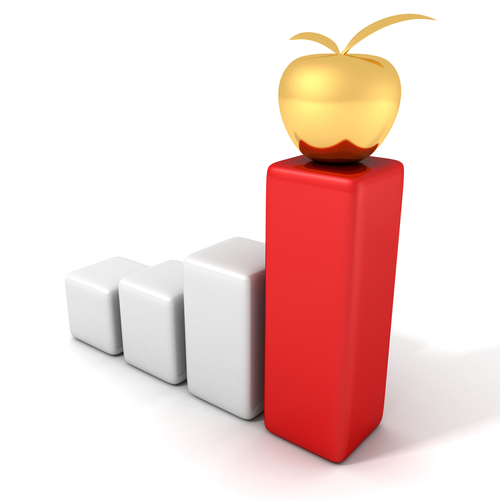 Wearables growth capable of moving shares higher.
On Friday, UBS analyst Timothy Arcuri released a report on Apple (AAPL), indicating that the company's wearable division, touting such products as the iWatch, is being underpriced in the current market. He has set a buy rating on shares with a $235 price target.
Specifically, that segment grew by 50 percent in the most recent quarter, "contributing materially more Y/Y growth than the services segment for the first time in the company history."
Arcuri also sees "phenomenal demand" for AirPods, the wireless earphones, as only about 7 percent of iPhone users have an attach rate to the new product at this time.
Apple shares have been critiqued by some in recent quarters for having no massively original ideas since the iPad tablet in the early 2010's, and with little increase in functionality with each new iPhone model.
Action to take: We like Apple as a consumer tech play, and at 18 times earnings and its solid growth it should continue to do well, although it's hardly a bargain at current prices. However, the $235 price target at UBS is only about 12 percent higher than the current price, and shares only yield about 1.5 percent.
Rather than buy shares, we suggest buying a January 2021 $235 call, which can offer a better percentage return on the next market bounce for the company.