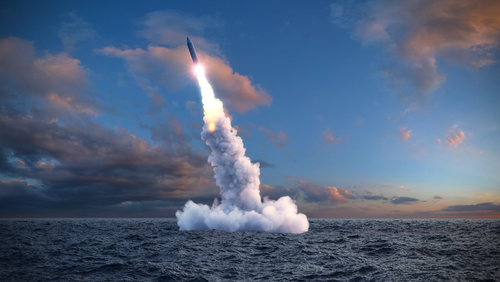 Proposed merger would create second-largest defense contracting company.
United Technologies (UTX) made a proposal to purchase competitor Raytheon (RTN) in an all-stock deal on Monday. The merger, if approved, would create the second-largest company in the defense space after Boeing (BA).
The combined entity would create a company making everything from parts to F35 fighter jet engines to Patriot missile systems. With some proposed spinoffs to make the merger work, the value would still put the new company at over $100 billion in valuation.
Special:
The Only 8 Stocks You Need for 2020
The deal must still face regulatory scrutiny. With fewer, and larger businesses, there is less competition, even for the government, to get the best advantages on price. One big critic of the proposed merger? President Trump. With politicians looking more carefully into antitrust action, there is the likelihood that the merger will take longer to go through… if it does at all.
Action to take: Defense companies have been a great sector for long-term performance. Even with the announcement, shares of Raytheon trade around 18 times earnings and pay over 2 percent.
That's not a bad return to wait for regulatory approval, where the shares will convert into those of United Technologies, a more diversified industrial conglomerate. Consider shares under $195, still a discount from the company's recent all-time high.