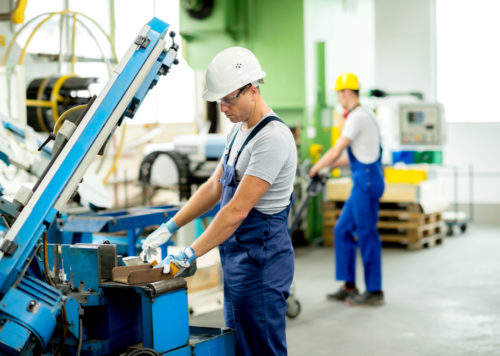 Slight decline tied to drops in defense and Boeing orders.

United States factory orders fell for a second month in a row, declining 0.7 percent month-over-month in May. This follows a 1.2 percent decline in April.
Year-over-year growth is also down 1.2 percent, the lowest level of orders since August 2016.
Special:
The Only 8 Stocks You Need for 2020
The largest factor in the drop was a decline in defense spending and non-defense aircraft spending.
This adds to other pieces of economic data suggesting a slowdown largely in the industrial space, but one that could spill over into the rest of the overall economy.
However, defense spending on industrial concerns can be highly variable, and defense spending is largely outside the private sector, where economic growth is most critical for sustained growth.
And the slowdown in non-defense aircraft is largely due to the woes at Boeing, which has lost several large orders following the issues with the 737 Max plane.
Looking beyond those headlines then, we still see the hint of a slowdown, but news that isn't as necessarily bad as it first appears.
While the mounting data of an overall slowdown in the economy continues to rise, there remains a large difference between a slowdown, and negative growth. The news should warrant caution, but so far isn't severe enough to imply a recession.