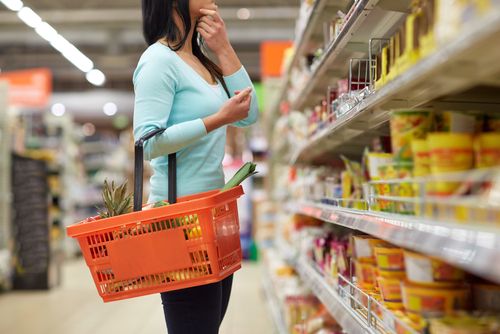 Tariff fears weigh on customers this month.

Consumer sentiment missed estimates for the month of June. Sentiment came in at 97.9 against a consensus of 98.4, and a prior reading of 100.0.
The index is centered around the number 100, with numbers over 100 showing increasing confidence. Numbers below 100 indicate declining confidence. Year-over-year, sentiment has declined 0.3 percent.
Special:
Urgent: Three 5G Stocks to Buy ASAP
In April, 8 percent of respondents on the survey made unfavorable references to tariffs. In the June survey, that number had risen to nearly 20 percent.
This may explain why sentiment reversed against the May gain. That includes the 25 percent tariffs on nearly half of all Chinese imports, as well as the uncertainty of the threatened tariffs against Mexico.
Uncertainty tends to lower growth and inflation prospects overall. In fact, consumers anticipated long-term inflation rates at just 2.2 percent, the lowest rate in the survey since it was first added 40 years ago.
Buying plans for large household durables showed an improvement. The increase may be because customers are purchasing these products ahead of tariffs, which tend to raise prices to the final consumer.
While sentiment is slowing, the data shows that real personal consumption expenditures will increase by 2.5 percent in the year ahead, indicating a strong, but not quickly, growing economy.