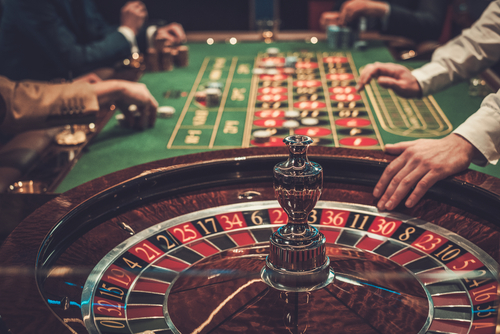 Hedge fund titan makes huge bet on the casino operator.
One director just made a $75 million bet on the future of gambling.
On June 7, director Keith Meister bought 2.8 million shares of MGM Resorts International (MGM). Meister, an activist hedge fund manager at Corvex Management, already owns over 18 million shares.
The casino company saw shares rise last week along with the overall market, but around $27 per share, shares are still below their 52-week high of $32.
Casino stocks are somewhat cyclical, tending to expand with the economy. They tend to contract during recessions, although there are always a core number of gamblers.
Meister launched his own investment firm after working as the right-hand man to legendary investors Carl Icahn. He made it to the board of directors of MGM Resorts in January after starting his original stake in the company.
Action to take: With a large exposure to China, MGM International Resorts can be volatile, but at current prices there appears to be some upside. And with an activist fund manager with a solid track record behind the shares, they should do well over the coming months.
A January 2021 $35 call, currently trading for around $2, or $200 per contract, triple in the next 18 months, making for better returns than playing a slot machine.
The Stock of the Century — Buy This Stock RIGHT NOW!

What if you could buy one tiny stock today for $10 — at the center of a growing tech industry — that experts believe will explode a massive 77,400%?
Wall Street legend Paul Mampilly recently identified this as the stock of the century.
Buying up a handful of shares of this small company now could change your life and even make you millions. Click here now.