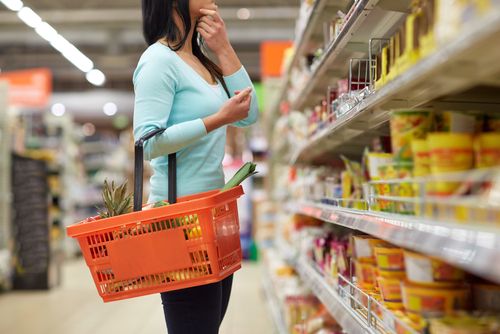 First insider buy at the grocery chain in two years.

With so much conflicting economic data, investors may be looking for defensive investments. Corporate insider buying in the space is rare, which makes the recent insider buy at grocery chain The Kroger Co. (KR) so interesting.
On July 2nd, director Ronald Sargent bought 5,000 shares, shelling out about $108,000 to add to his stake in the company. All told, he now owns just under 95,000 shares. This is the first insider buy in shares since July 2017.
Special:
Urgent: Three 5G Stocks to Buy ASAP
Based out of Cincinnati, Kroger operates over 2,700 grocery stores and over 1,500 fuel centers. The company also has multi-department stores with apparel, home fashion, electronics, and automotive parts.
In the past year, shares of Kroger have declined 25 percent against a gain of about 9 percent for the S&P 500 over the same time.
Action to take: While grocery stores don't always look like an attractive investment because of their low growth potential, they do have staying power in a recession.
On a valuation basis, Kroger is attractive, trading just under 10 times earnings and paying investors a dividend just under 3 percent. That makes it an attractive defensive holding for investors with a cautious outlook.
Given the slow pace of grocery stocks, buying the stock under $23 per share looks like the best way to make the trade, as opposed to buying a call option.
3 Red-Hot 5G Stocks: The Death of Comcast Is Near

New 5G technology will be 100x faster than your home internet, and Comcast is worried. We've identified 3 stocks that are set to produce returns as high as 3,217%.

Click here to see for yourself before it's too late. Get in early and own these 5G stocks on the cheap.