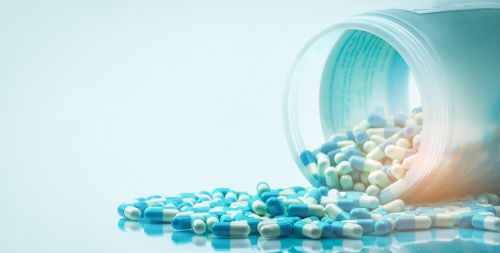 Maker of opioid products faces lengthy legal hurdles.
The state of Oklahoma has been going after pharmaceutical companies for their role in manufacturing and selling opioid products. Many companies have settled with the state without going to trial, with the exception of Johnson & Johnson (JNJ), which is currently going through a trial.
Teva Pharmaceutical Industries (TEVA) was one firm that settled with the state, and for $85 million. Yet a district judge in the state will not approve the settlement.
Special:
Urgent: Three 5G Stocks to Buy ASAP
Specifically, the judge cited the possibility that the funds from the settlement will not go into the state's treasury. Without assurances from the state Attorney General, the case is now in legal limbo.
Lawmakers in the state enacted legislation to set aside funds from pharmaceutical companies to fund research and treatment programs for opioid abuse, rather than have the funds move into the state's general funding.
Action to take: Avoid the pharmaceutical companies for now, but look for an opportunity to buy at a lower price. States are starting to take on these companies the same way the tobacco companies started facing state actions in the 1990's.
That could lead to years of under-performance for the pharma companies, but once these issues are resolved and the uncertainty is gone, these companies should then start to rally in earnest again.
3 Red-Hot 5G Stocks: The Death of Comcast Is Near

New 5G technology will be 100x faster than your home internet, and Comcast is worried. We've identified 3 stocks that are set to produce returns as high as 3,217%.

Click here to see for yourself before it's too late. Get in early and own these 5G stocks on the cheap.