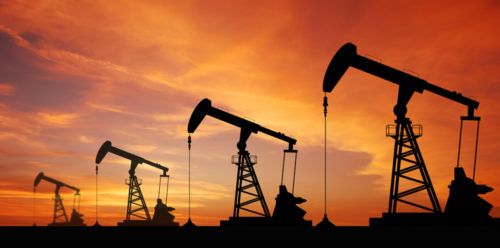 Trade fears, supply rise, fuel drop in prices.
Oil prices have slid further in recent days thanks to rising fears that trade war tensions between the U.S. and China will significantly cut back on global trade. Less trade means less energy use, which in turn has sent oil prices lower.
Adding to these short-term fears as weekly data indicates an inventory build after a few weeks of sharp declines.
Finally, geopolitical events, like high Middle East tensions in the Strait of Hormuz, are adding a wild card to prices—but one that is quickly losing its luster as the region has gotten quiet in recent days.
Brent crude, the global measure for oil prices, have plunged more than 10 percent in the past week as these factors have combined to create a perfect storm to impact oil prices. WTI is down to $51 per barrel.
Looking at all these factors, oil prices are unlikely to see a substantial rise in the coming months, and fears about a slowdown may become reality as people prepare for an economic slowdown by cutting back on their spending, including on energy usage.
Action to take: Start a buy list of great energy companies worth holding for the long term, like Chevron (CVX) or ExxonMobil (XOM), and look to start building a position if oil prices drop under $50 per barrel.
5G Stock CRUSHES Earnings!!

Wall Street is loading up on shares of one 5G SuperStock (26 million shares purchased).

Why?

Because the stock brings in more cash than IBM, Facebook and even Google! Yet it trades for just $3.