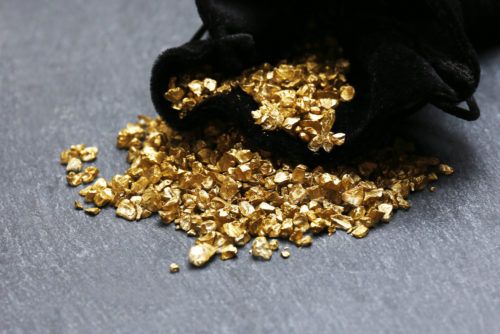 Treasuries, gold, and cryptocurrencies rally as stocks fall.
U.S. 10-year Treasury bonds fell below a 1.6 percent yield on Wednesday, as investors continued to pile into the safe haven of government bonds. As bonds are quoted by their yields, not their price, a falling yield indicates a rising price.
Other assets seeing a rise in prices right now include gold. The metal popped over $1,500 per ounce on Wednesday, still at a six-year high.
Gold prices last peaked in 2011 at $1,900 per ounce, and last bottomed in 2016 at $1,050 per ounce.
Finally, cryptocurrencies like Bitcoin are also seen as a safe haven during the recent trade fear. Bitcoin prices rose over 5 percent on Wednesday to over $12,100 per coin. Bitcoin has traded as low as $3,200 this year, and is still well below its all-time high of $19,000 per coin set in late 2017.
Action to take: Investors are moving into these various safe-haven trades on rising fear in the market. We suggest all investors have some stake in all these assets, as they have different correlations to traditional stocks.
Start with bonds, but don't overlook a small stake to both gold and cryptocurrencies here. All three assets could move much higher before the latest trade war tantrum is finished—and bonds could surprise even more if U.S. interest rates go negative in the near future.
5G Stock CRUSHES Earnings!!

Wall Street is loading up on shares of one 5G SuperStock (26 million shares purchased).

Why?

Because the stock brings in more cash than IBM, Facebook and even Google! Yet it trades for just $3.