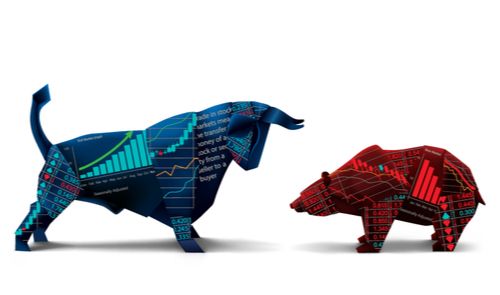 Stocks, gold, and oil all surge higher Thursday.
Markets made another run at all-time highs on Thursday. The S&P 500 index hit new highs during intraday trading.
The move shrugged off geopolitical events, such as Iran's shooting down of a U.S. drone, in a clear escalation of conflict between the two countries. Bullish earnings and some big public offerings helped send markets higher, but stocks moved off their highs as President Trump made belligerent comments regarding Iran.
Special:
Urgent: Three 5G Stocks to Buy ASAP
The real push came following Wednesday's Fed meeting, as nearly 80 percent of traders surveyed now see the likelihood of interest rate cuts before the end of the year. A majority now sees a rate cut as early as next month.
While the Fed has yet to fully commit, its bullish comments in recent weeks have moved markets higher, even as economic data suggests an economic slowdown. While a slowdown in growth may move things closer to a recession, the United States still remains on the growth side.
The dovish comments moved other assets higher as well, with gold rallying near 3 percent to hit $1,380. That is a five-year high for the metal in U.S. dollar terms. Geopolitical events led to a large rally in oil prices as well on Thursday. It is unusual for all these assets to move higher at once.
3 Red-Hot 5G Stocks: The Death of Comcast Is Near

New 5G technology will be 100x faster than your home internet, and Comcast is worried. We've identified 3 stocks that are set to produce returns as high as 3,217%.

Click here to see for yourself before it's too late. Get in early and own these 5G stocks on the cheap.