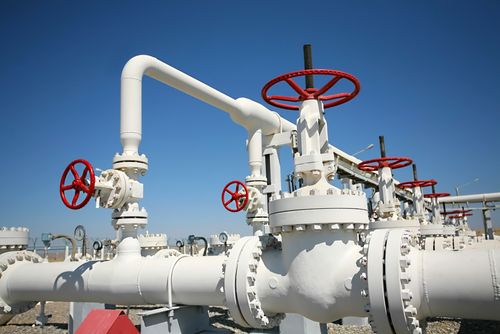 Big bet on massive rally in energy company.
While the summer is typically a slow season for stocks, one trader is betting on a big move in shares of Hess (HES).
With shares currently around $61, there's been a surge in trading on the January 2020 $80 calls, indicating a 30 percent upside in shares between now and January. Over 16,000 of those contracts traded on Tuesday, about a 20-fold increase in volume for prior trading.
Special:
Urgent: Three 5G Stocks to Buy ASAP
Hess is an explorer and producer of oil and natural gas, with over 1,192 million barrels of oil equivalent in reserves.
Action to take: With energy prices looking lackluster lately, this is an interesting bet now.
Even if oil and natural gas prices don't head much higher, Hess, with its $19 billion market cap, could be a potential acquisition by an even larger energy firm. That means there's a lot to like with this trade.
While shares look okay right now, the company pays a low dividend. That means the January 2020 $80 calls, trading around $1.13, allow investors to make a bet for as little as $113  per contract—and could pay out very well in the coming months in the event of a buyout offer, possibly doubling or better should an offer emerge in the coming weeks.
3 Red-Hot 5G Stocks: The Death of Comcast Is Near

New 5G technology will be 100x faster than your home internet, and Comcast is worried. We've identified 3 stocks that are set to produce returns as high as 3,217%.

Click here to see for yourself before it's too late. Get in early and own these 5G stocks on the cheap.