The 5 Best Stocks to Buy Right Now
IN THIS REPORT:
At an annual gathering at the Harvard Club of New York, some of the smartest investors in Wall Street got together and listed their favorite stocks.
During the past few years, many of their recommendations have led to outsized profits for investors.
From their list, we hand-selected the stocks that appear best positioned to beat the market over the long-haul.
Enter your email address to receive a FREE copy of this just-released report…
By submitting your information you agree to the terms of our Privacy Policy
This is a FREE service from TradingTips. Signing up for our FREE daily e-letter also entitles you to receive this report. We will NOT share your email address with anyone.
Ideas from Top Investing Experts
Mario Gabelli
Mario J. Gabelli is the Chairman and Chief Executive Officer of GAMCO Investors, Inc., the firm he founded in 1977. A 1965 summa cum laude graduate of Fordham University's College of Business Administration, he also holds an M.B.A. from Columbia University Graduate School of Business, and honorary doctorates from Fordham University and Roger Williams University.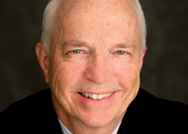 William Priest
He is a portfolio manager for Epoch's global equity investment strategies and leads Epoch's Investment Policy Group, a forum for analyzing broader secular and cyclical trends that Epoch believes will influence investment opportunities. Prior to co-founding Epoch in 2004 with David Pearl, Tim Taussig and Phil Clark, Bill was a Co-Managing Partner and portfolio manager at Steinberg Priest & Sloane Capital Management, LLC for three years.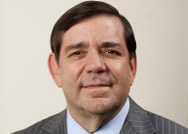 Scott Black
Mr. Scott Myles Black is the Chairman, President, Chief Investment Officer, and Chief Compliance Officer at Delphi Management, Inc. Previously in 1978, he had joined William O'Neil Company, before managing equities for Sunkist Growers in 1979. Prior to that, Mr. Black worked at Merrill Lynch, initially in the market planning department and then rose to the Head of Corporate Development, where he was responsible for the holding company's diversification activities.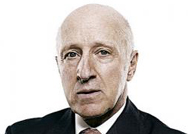 Oscar Schafer
Mr. Oscar Straus Schafer co-founded O.S.S. Capital Management LP in 2001 and serves as its Managing Partner and Chief Executive Officer. Mr. Schafer is employed by Parkervision Inc. Mr. Schafer serves as the President at the Daniel and Florence Guggenheim Foundation and the Fred Lavanburg Foundation. Prior to this, he was employed at Cumberland Associates LLC. He was a General Partner at Steinhardt Partners, which he joined in 1970 as an Analyst.
About Trading Tips
In 2002, Trading Tips launched their first stock market newsletter. Today, hundreds of thousands of investors in 120 countries read his publications.
At TradingTips, we examine and provide ideas and strategies for our readers on stock market investing, active trading, and wealth-building.
Our mission is to help individual investors reach their financial dreams.
Whether you are interested in learning more about investing or seeking a more reliable source of income, we can help.