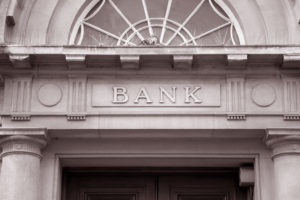 One of the biggest trends in the past few years has been in the payment space. A number of companies are offering alternative ways to clear payments that bypass the existing credit card system or the banking system as well.
Special:
3 Cryptos to Buy Instead of Dogecoin
Naturally, big banks have noticed, and are starting to get into the trend themselves. JPMorgan Chase (JPM), for example, just launched QuickAccept. The new service offers a mobile app and contactless card reader.
The move is a shot across the bow of fintech companies like PayPal (PYPL) and Square (SQ). The key competitive feature? Waived fees for those who do daily volume of at least $2,000. That may benefit larger retailers, who are still paying fees on most existing fintech programs.
Action to take: While the move is a welcome one, big banks are still a better fit for investment banking and other traditional programs. The value in fintech is still with those specific firms.
Traders should look at buying the March 2021 $200 calls on Square (SQ). The payments company had a rare down day after the news from JPMorgan, creating a buying opportunity. The company's recent decision to park some of its assets in Bitcoin also gives it a potential explosive value given the gradual rally in that cryptocurrency.
The option has a bid/ask spread in the low $18 range, and should offer traders a mid-to-high double-digit return on a move higher in shares.