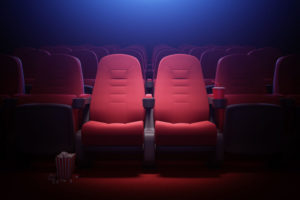 The updated CDC numbers breaking down COVID deaths a little differently caused a little bit of a stir over the weekend. Debate is often healthy to effect change, and the news clearly added to the debate. The fact is that many states that have been locked down are starting to move to less restrictive phases that allow things like indoor dining. Here's a look at eight solid names to consider buying on a continued phased reopening.
New Jersey is one of those states that just opened for indoor dining. A big step for sure and I'm happy for the people of New Jersey. It may take a little time to see how anxious people are to get out, but my guess is that it will trend like other states and likely surprise us. While the seating is limited to 25% of capacity, it is an opportunity for businesses to increase revenue but more importantly to get consumers out of the house.
Let's take a closer look at eight companies that are likely to do well if the momentum of reopening continues.
Leisure and Entertainment Stock #1: Walt Disney Co (NYSE: DIS)
If there is one company that defines entertainment and leisure, it's Disney. It's also a poster child of COVID policies closing their theme parks and their California park indefinitely. While it's the poster child of the closure of the economy, it may be the poster child of the reopening as well.
The company posted a big positive surprise in their Q2 earnings report and the price was rewarded for it. The earnings beat hasn't exactly put them on the same track as where they were in 2019, but a reopening may help to speed things up. A retest of the 52-week high would give a target of $153.
Leisure and Entertainment Stock #2: Fox Corp (NASDAQ: FOXA)
Fox Corp operates a news, sports and entertainment company. While there has been no shortage of news, the sports and entertainment has certainly been impacted. Compared to Disney, their earnings haven't been impacted as much with 2022 EPS expected to be just 10% off of 2019 levels.
The company was able to post an 8.8% earnings beat in their Q2 earnings report. Despite the negative EPS revisions to their upcoming earnings announcements, the price was able to trade at a two-month high last week. The price gapped lower on the open yesterday and was able to rally to close near the high. A June high retest would mean a target of $33.
Leisure and Entertainment Stock #3: MGM Resorts International (NYSE: MGM)
MGM is expected to see revenues decline 56.3% in 2020 but increase 65.9% in 2021. That doesn't get the price back to where it began before the pandemic with a projected 2020 and 2021 EPS of $1.92 loss and $0.92 loss, respectively.
The price is in the process of testing the June high near $24. A break of this level on higher volume would give an indication that the price will run to its 52-week high near $35.
Leisure and Entertainment Stock #4: AMC Entertainment Holdings Inc (NYSE: AMC)
One of things that many people miss more than anything is the ability to enjoy a movie. With so many releases being postponed and the inability to produce new movies will make this leisure activity a little less entertaining for a while.
The company wasn't exactly a cash cow before the pandemic with 2020 EPS loss of $1.44. The company is projected to lose $32.40 this year and $5.22 last year. Despite the negatives, the company broke out last Friday as it retested the June high just over $7. With the price firming up near $6, the near-term projection would be for the stock to test $8.50.
Leisure and Entertainment Stock #5: Live Nation Entertainment, Inc (NYSE: LYV)
Revenue for 2020 is expected to decline 82.1% but snap back 269% in 2021. The company did have a significant earnings miss in their Q2 earnings report and has seen subsequent downgrades to their current year and next year EPS estimates.
The share price surged on significant volume as the price tested the June high near $60. A close above that level on higher volume would indicate a retest of the 52-week high near $75.
Leisure and Entertainment Stock #6: Hilton Hotels Corporation Common Stock (NYSE: HLT)
While some of the other companies have been impacted more, Hilton is expected to only post a $0.46 per share profit for 2020 and $2.45 for 2021. That's a far cry from the $3.90 they earned in 2019.
Like the other names on the list, the price is testing their June high near $92. A breakout above this level is an indication the price may test the 52-week high near $115.
Leisure and Entertainment Stock #7: Darden Restaurants, Inc (NYSE: DRI)
Darden is a company that owns restaurants like Olive Garden, LongHorn Steakhouse and others. The company posted non-GAAP EPS of $3.13 in the 2020 fiscal year and is expected to make $3.03 in 2021. This isn't much of a decline for such a difficult environment. In fact, the company is projected to make $5.62 in 2022 on a 15.1% increase in revenue. The company posted a 24.4% EPS beat in the last quarter as well.
Darden will report their Q2 earnings on September 24. A close above $90 is an indication that the price may retest its 52-week high near $120.
Leisure and Entertainment Stock #8: Wingstop Inc (NASDAQ: WING)
Similar to Darden, Wingstop is in a respectable position financially. The company is expected to grow their 2020 earnings from $0.73 to $1.28. Their 2021 EPS is expected to be $1.44 on 10.7% higher revenues. The current 5-year projected EPS growth of 22.85%.
Unlike the other companies on this list, Darden is near its 52-week high. The near-term projected target for the price is $190.