At Trading Tips our goal is to produce some of the best unconventional moneymaking strategies available to the individual trader. Founded in 2006 as an independent publisher of investment newsletters, our products and advisory services teach regular people how to become better and smarter traders.
We believe the best way to accomplish that is by establishing long-term relationships with our readers and subscribers. And that's why we consistently offer trial subscriptions to all of our readers. We do this not to make a profit but in an attempt to start building those relationships.
To us at Trading Tips, this is the most important step in our business model. It builds trust and it gives our customers the chance to see the high-level research we conduct, the clear, honest information we provide, and a chance to experience our track record of success.
Our ultimate goal, of course, is to build lifetime relationships with as many of our customers as possible.
Right now, we have a large number of customers who have been with us for many, many years. But whether they're long-term customers, new to the game, or are looking to start building a relationship in the future, our customers are at the heart of everything we do.
It's why we're here at all, and we try to pass that feeling back as we do our best to instruct, support, and educate in the best way we know how.
Regardless of experience, we ensure that every single one of our customers gets the best experience possible. And this is why we strive to provide world-class customer service and consistently offer our readers a chance to access our research with zero risk or obligation.
We want all of our customers to experience our business in the best way possible. And we believe that's by offering the best deals, the best guarantees, and the best experience in the industry. Part of that promise is by providing our trial subscription windows on every product we sell.
We realize there's enough risk in the world as it is, and we don't want to be part of that. We want to be your touchstone for financial ideas, support, and education.
Our headquarters are located in sunny Santa Monica, California.
Ian Cooper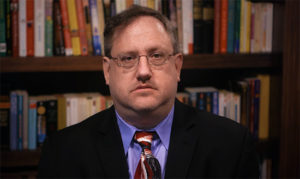 Over the last 20 years, Ian Cooper has relied on a blend of technical, fundamental and news analysis with stocks, options, and ETFs. He was one of the few that called the bottom and top of housing, the top of sub prime and Alt-A, the death of Lehman Brothers and Bear Stearns, the collapse of the UK economy and the Dow's collapse to 6,500, including its recovery. He even called for gold to rally well above $1,000 when it traded under $850. He's shown thousands of investors just how to exploit "market extremes" for lightning fast, short-term gains with seven proprietary indicators that have led to successful calls on the biggest spikes and dips in the stock markets.