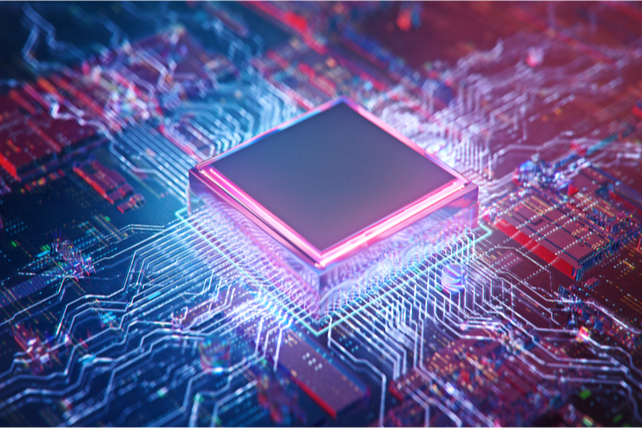 Technology companies continue to push the stock market higher. Finding a bargain, even a relative one, is a tough one. That's especially true with the chipmakers, which are firing on all cylinders.
Special:
Retire on these 3 stocks
But for those companies that can provide both the hardware and software, higher profit margins are likely. That points to a possible bargain looking ahead. That's also why it's no surprise that Piper Sandler just upgraded one of the biggest names in the space.
The company is Broadcom (AVGO). Shares may have tripled off of their March lows, but are up only 48 percent in the past year. That's underperformed a number of other chipmaking firms.
With a forward PE ratio of just 17, it's easy to see why the company is garnering upgrades. The company's profit margins are only 12 percent, but the company's software division could help push that higher in the year ahead.
Action to take: Even at around $450 per share, it's still a solid value play. Investors may like shares, even if they can only afford a handful. The stock pays a generous 3.25 percent dividend yield here.
For traders, the stock's steady upward move over the past few months looks likely to continue. The April 2021 $500 calls, last trading for about $10.60, look like an attractive bet. They stand a good chance of moving in-the-money in the coming weeks, and traders can likely see high double-digit returns on this trade.