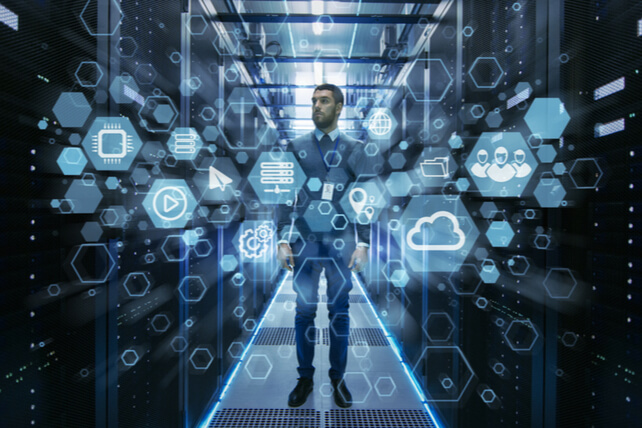 While the semiconductor chip shortage appears likely to continue well into next year, a number of tech plays are still able to avoid the challenge presented by that shortage.
One particularly strong tech niche is one that has exploded during the pandemic era, specifically that of cloud services. As the world has continued to work remotely, companies playing to the cloud trend have done exceptionally well.
There's no better case study for this trend than Microsoft (MSFT). The tech giant saw its cloud-software division come in better than expected. And the company's other business segments were also strong, with revenue up 22 percent from a year ago.
This Company's Share Price has Increased 1650% Since 2016.

Traditional pharmacies can be a headache. That's why NowRx has rebuilt the retail pharmacy experience to be more convenient, personalized, and hassle-free for customers – and their potential is growing quickly.

This year, the company is on pace to surpass $22M in revenue and with their newest telehealth product growing 73% MoM, the time to invest has never been better!

Did we mention that retail pharmacy is a $480B industry? You're going to want a piece of that.

Check out NowRx for yourself and explore the investment opportunity today.
The company's profitability has also been pushed a 36 percent profit margin, and earnings are up 47 percent as well. Shares have beaten the S&P 500 by only 10 points in the past year despite that strong operational performance, however.
Action to take: Shares are breaking to new all-time highs on its latest earnings, but this is a great company to own for the long haul, and adding to an existing stake during the inevitable market drop is likely to keep growing wealth. Today's shareholders are getting a 0.8 percent dividend, but one that's grown strongly over time.
For traders, the current uptrend is likely to continue. The March $325 calls, last going for around $12, are an inexpensive bet on shares moving higher, and the option has a strong chance to move in-the-money in the months ahead.
Disclosure: The author of this article has a position in the company mentioned here, and may further trade after the next 72 hours. The author receives no compensation from any of the companies mentioned in this article.