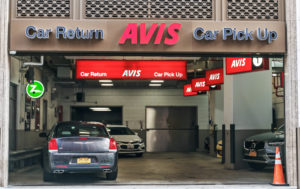 It may be hard to appreciate a rental car company as an investor when travel is so impacted, and Hertz declared bankruptcy. However, not all companies are the same and some are underappreciated and undervalued. Avis Budget Group Inc (NASDAQ: CAR) may be one of those companies as the stock continues to trend higher. One big indication is string of insider buying by 10% owner SRS Investment Management.
Avis has been a solid performer since its March lows and is currently testing its June 8 high near $36.50. In a quarterly report provided by Mittleman Global Value Equity Fund, the investment company discussed their addition of Avis as one of their holdings. They said:
"The business is volatile, but investors do not seem to appreciate how quickly Avis Budget can de-fleet in a slow-down, drawing capital (fleet equity) out as needed until demand picks up again. Airlines cannot do that, nor can hotels or cruise lines. MIM estimates Avis Budget is worth $40, which would be 8x EBITDA of $800M (normalised) and 10x FCF of $300M."
One current 10% owner in Avis may be thinking the same thing as they've been adding shares over the last few weeks. Since August 19, SRS Investment Management have had five different purchases and have added over $1 million shares at an average price of just below $33.50. The additions represent nearly a 6% increase in their total holdings. The investment company had previously added nearly 500,000 shares on May 28, 2020.
Action to Take: Avis is a long opportunity with a close above $36.50 on above average volume with an intermediate-term target of $53.