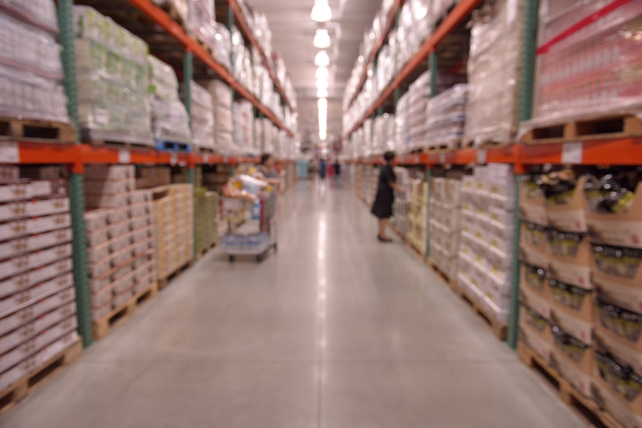 Markets are forward looking. And when looking at retail plays, they see things getting worse, not better, for a number of big-box stores. Why? Same-store sales trends. The big players saw a surge higher as mom and pop stores closed, and that trend may unwind slightly, which could hurt future trends.
That's led to a number of big-name retailers decline even after posting great sales and earnings numbers.
The latest victim of this trend is Costco (COST). The warehouse giant knocked its earnings and revenue out of the park. But, like other retailers, it didn't provide much in the way of guidance.
Shares have now dropped faster than a number of tech stocks in the past few weeks, an impressive feat. They're down 20 percent from their recent highs, making for a bear market. That's also created oversold technical conditions for shares, as well as a number of analyst upgrades citing valuations and ongoing strong sales (even if growth trends are muted).
Action to take: Shares are still a little expensive in terms of current valuation, but on future valuation, look like they're near a solid place for a 10-15 percent counter-rally from here.
The June 2021 $340 calls, last trading for about $8.50 look like they could deliver mid-double-digit gains or better in the coming weeks as shares rebound from their sharp selloff. As with any options trade, look to take profits quickly.