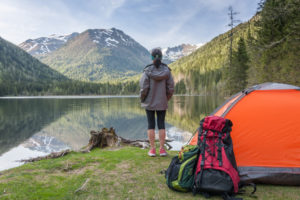 After reaching $5 in March, the share price of Camping World Holdings Inc (NYSE: CWH) has surged nearly $40. That's impressive and a reflection of the interesting time we live in. However, the price has been trending down since the August 5 high and is currently looking to find support. This places Camping World in a potentially bullish position if you include the CEO stepping up to buy shares in the past two weeks.
Camping World sold-off following its August 4 earnings beat of 149.2%. Not only did the company beat estimates, they upped guidance as well. Following the report, the company has seen 2020 EPS get positively revised from $0.84 to $2.56 for 2020 and $1.35 to $2.42 for 2021. The current 5-year projected EPS growth rate is 36%.
Over the past couple weeks, the CEO and 10% owner Marcus Lemonis has made seven different transactions and increased his holdings from 551,000 shares to 617,000 shares. The notional value of the purchases is around $2 million over a short period of time as the price has been retracing.
Action to Take: The price is currently testing its 50-day moving average near $30. Over this time, the price has had several higher volume sell-offs. However, as you consider the earnings outlook it appears that it should be relatively short lived. The near-term expectation for the price is a retest of the August 5 high near $42.50.