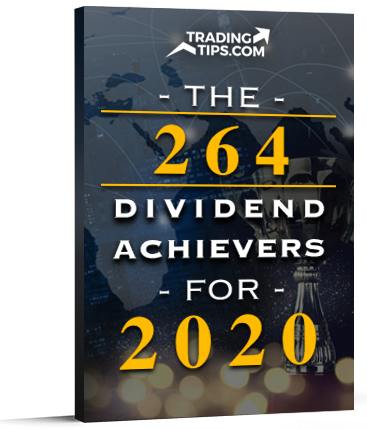 When you buy stock, you're buying partial ownership in a company. Many of these companies pay out dividends – your share of the company's profits.
Right now, 2,800+ companies currently pay dividends, which can be an amazing source of extra income for investors. In fact, many investors collect tens of thousands of dollars in dividends alone.
So as you might imagine, many investors assume that the higher the dividend the better the stock.
Well, that's not always true. Sure, a high yield means you get paid more for each share of stock you own. But there's also a downside.
If a dividend yield is super high, it can indicate that investors are selling the stock, driving the share price down and increasing the dividend yield as a result.
For instance, dividend yields over 4% should be carefully assessed. And those over 10% tend to come from companies that are viewed as "high risk."
Put simply, super high dividend yields are very tough to sustain.
So what kind of dividend SHOULD you be looking for?
Well, the good news for you, is that there's a sort of "magical" checklist that will tell you exactly which companies pay the best dividends. Keep in mind, these won't necessarily be the highest-paying dividends. But they'll be the most stable, least risky, and sustain maximum potential to make you money year after year after year.
And in case you're wondering, there are only three items on this "magical" checklist.
The company MUST want to reward shareholders with dividends

The company MUST have the ability to pay rising dividends every year

The company MUST have raised dividends for at least 10 straight years
Companies that fulfill ALL of these requirements are known as Dividend Achievers.
Now, when you filter through EVERY company that currently trades on the open market, you end up with a surprisingly small number of Dividend Achievers.
Consider there are nearly 20,000 stocks traded publicly, both over the major exchanges and over the counter.
Now, out of all of those, only 264 match the criteria above. Just over 1% of all companies that trade publicly.
So, while it's not impossible to filter these all out yourself, chances are it would take you an inordinate amount of time to do so.
The good news is, you don't have to sit in front of your computer trying to figure out screeners or work through massive lists of companies by hand.
You can see every Dividend Achiever, today, within minutes.
Simply click this link, and we'll send you ALL 264 Dividend Achievers absolutely FREE.