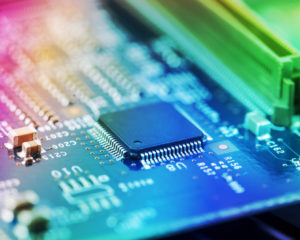 Deutsche Bank sees improving trends for DRAM memory. That's one sector of the tech space that has been held back lately. The push for cloud services has reduced demand for mobile device memory chips, but now that cycle is turning.
While there's some small risk of inventory accumulation leading overall, the rising demand strength in the space, particularly with server demand, could lead to higher prices for DRAM related companies.
Deutsche specifically sees value in Micron (MU). Shares were upgraded to buy from hold, and the price target was raised from $51 to $60. Shares rose 3.5 percent, to around $52.50 on the news, still off their 52-week high of $61.
Bargain in Today's Market (SHOCKING)

This "World's Most Admired" company's stock would be a bargain at $50...

Today it's just $2!

Plus... a key May 12 announcement could send it ROCKETING skyward...
Overall, Micron has been a laggard, up just 9 percent in the past year. That's in spite of a 24 percent rise in revenues and a 76 percent increase in quarterly earnings.
Action to take: With shares in an uptrend, traders should consider the January 2021 $57.50 calls. Last trading for around $3.05, they should continue to appreciate in value as shares rise. The options also stand a great chance of moving in-the-money. Depending on how quickly shares run to $60, traders should look for high-double to low-triple-digit returns.
Over the past five years, shares have had a tough time staying over $60 once they hit that price. So traders should definitely look to close this trade out well before expiration.