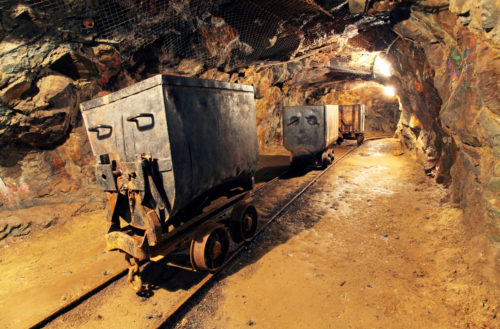 Three directors make buys.
On Friday, August 2nd, director Robert Hamill bought 1,000 shares of Arch Coal (ARCH), shelling out over $78,000 for the stake. He was joined by director James Chapman, who also bought 1,000 shares the same day at a slightly higher price.
Both buys came a day after director Holly Koeppel bought 2,200 shares, paying over $195,000—and about 15 percent higher than where shares currently trade.
The Time to Invest in 5G Is NOW

Happy Woman Holding Phone AT&T has just become the first carrier to offer 5G coverage.

Sprint's 5G network is live in Phoenix, New York City, Washington, D.C., and Los Angeles.

T-Mobile has flipped the 5G switch in six cities...

And Verizon has launched its 5G network in 13 cities.

Nearly a decade in the making, 5G is finally here...

And just ONE stock is your No. 1 chance to profit from the 5G revolution.
These insider buys mark the first insider activity at the company since 2017, when prior insiders were sellers of shares.
Arch Coal produces and sells thermal and metallurgical coal globally, primarily with the use of long-term land leases in states such as Ohio, Maryland, Illinois, Kentucky, Montana, New Mexico, Colorado, and others. The company sells to utility, steel, and industrial clients worldwide.
Action to take: There's a lot to like here, as the company is bucking the energy sector at large with a very low level of debt—less than its net cash. The company could theoretically pay all its debts and still have cash on hand, unlike many other names in the space.
Even with the insider buys here, and even with shares priced at just five times earnings, we continue to see headwinds for the coal space, however.
Without international buyers who don't mind the environmental costs, coal will likely remain out of favor for some time. Investors would be better off in any other energy source, fossil-fueled or not, that don't face the industry challenges of coal.