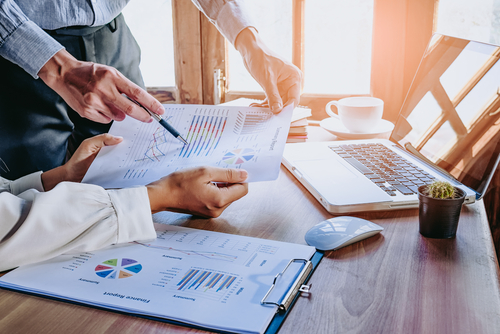 Chief Investment Officer buys $4.6 million in shares so far this month.
Andrew Feldstein, Chief Investment Officer at Assured Guarantee Limited (AGO), has been buying shares this month in four separate transactions. Each has been for at least 23,000 shares, and in total he has bought 105,700 shares so far this month.
The total cost for each transaction has exceeded $1 million, and he has spent over $4.6 million total so far. Other insiders have largely been sellers this year, but in far smaller share amounts.
Assured Guaranty offers credit protection and financial guaranty insurance globally, including debt obligations like US municipal bonds and corporate debt, as well as assets like mortgage-backed securities. Shares are up 12 percent in the past year.
Action to take: Specialty insurance companies are an interesting niche, and one that will likely remain profitable, although also prone to large pullbacks in shares during times of market uncertainty regarding the financial sector. Given the company's current discount to book value, there appears to be sufficient margin of safety built in to buy shares up to $47.50, where investors can also get a 1.6 percent dividend yield.
Speculators may want to consider the January 2021 $50 calls, to bet on a further rally higher in shares. At a price around $2.75 or $275 per contract, it's a cheaper way to play an upside in shares, albeit without the dividend.