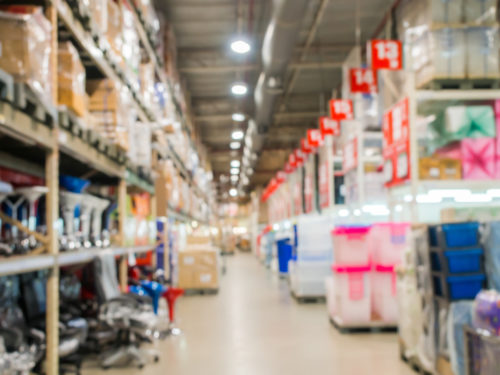 Multiple insiders buy this week.
In the past week, multiple insiders have been buyers at At Home Group (HOME). That includes a 4,000 share buy by the company's Chief Development Officer, a 64,000 share buy from the CEO and President, a 6,400 share buy from the COO, a 21,000 share buy from a director, and a 10,000 share buy from the company CFO.
These buys have all occurred in the past few days, and represent over $750,000 of purchases from insiders on the open market.
At Home Group operates home décor stores in the United States, including furnishings, mirrors, rugs, wall art, and other various indoor and outdoor décor. The company operates 205 stores in 39 states.
Action to take: This batch of insider buying looks attractive, particularly as it includes the CEO and CFO, the two most visible corporate officers. And looking at shares, we see a nice discount to book value, and a reasonable valuation at 11 times forward earnings.
However, the company does have substantial debt of nearly three times the company's market cap, a fact that has only looked worse as shares have declined 74 percent year-to-date. Investors who buy shares at or under $9.50 could see a nice bounce, given the severity of the selloff, and given that traders have gotten more bullish on retailers in the past few weeks.
Speculators may want to consider the March 2020 $10 call to bet on a further rally in shares following the large insider buys in the past week.