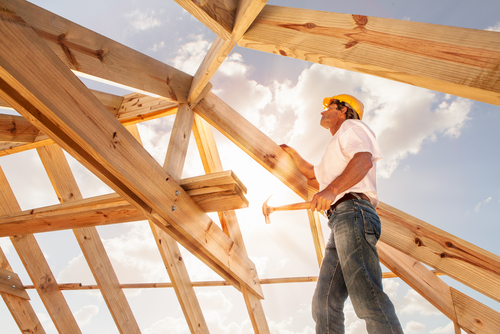 Major investor on verge of majority stake.
CD&R Investment Associates picked up 3.2 million shares of Beacon Roofing Supply Inc. (BECN). The firm, already a major holder, increased their stake by 30 percent by making the buy. The total cost came out to just over $102 million, and leaves the fund with 13.7 million shares of the company.
In the past year, CD&R has picked up over 28 million shares, and corporate insiders have also been net buyers, with only two small sales.
Beacon Roofing distributes residential and commercial roofing materials through various suppliers, and also provides complimentary building products. The company has a network of 550 branches in all 50 states. Shares are down 8 percent in the past year, and sales have been flat.
Action to take: This company is a good way to play trends in the housing market. The latest data there suggests a bit of a pickup following a significant slowdown earlier in the year, and at current valuation the company trades around 11 times earnings.
Investors should consider buying shares at or under $35, and speculators should look to the April 2020 $35 calls as a way to profit from the rise in shares. With CD&R now owning nearly half of the company's shares outstanding, some kind of buyout offer may be on the table in the coming months.