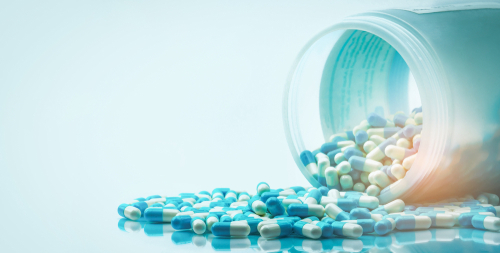 Two insiders buy over $600,000 in shares.

Insiders still remain incredibly bullish across the biotech and pharmaceutical space.
On Wednesday, two insiders bought shares at Biohaven Pharmaceutical Holding Company (BHVN). CEO Vlad Coric bought 5,000 shares, shelling out just over $201,000. And director John Childs bought 10,000 shares, paying just over $403,000.
This marks the first insider buys at the company in over two years, following insider sales last year in the $50-60 range.
With shares in the low $40's, the insider buys look like a response to the steep selloff in shares since the start of June. Shares declined heavily as the company announced it would make a public offering of new shares in order to raise capital.
Analysts have a 1-year price target of $75 per share on the company. Biohaven develops late-stage products targeting neurological diseases such as Alzheimer and anxiety disorders.
Action to take: We agree with insiders throughout the industry that there's too much pessimism in the pharma and biotech space right now. The offering of new shares, while dilutive to existing shareholders, provides the company with capital without having to take on debt.
In a more favorable environment for pharma, shares should trade much higher. They look like an attractive buy up to $45 per share.