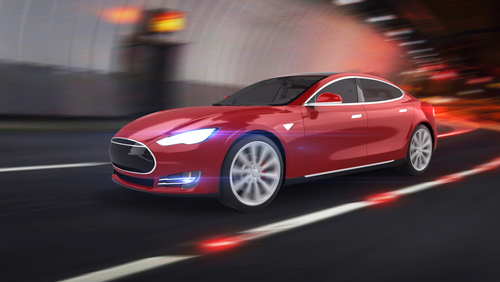 CEO makes six-figure buy.
Thomas Vetter, president and CEO at Cars.com (CARS), picked up 11,000 shares recently, increasing his total share stake to just under 270,000 shares, making for a 4.5 percent increase in his total holdings at the company.
At a price of around $9.60 per share, the buy came out to just over $105,000, a sizeable amount considering the company's $650 million market cap.
The Time to Invest in 5G Is NOW

Happy Woman Holding Phone AT&T has just become the first carrier to offer 5G coverage.

Sprint's 5G network is live in Phoenix, New York City, Washington, D.C., and Los Angeles.

T-Mobile has flipped the 5G switch in six cities...

And Verizon has launched its 5G network in 13 cities.

Nearly a decade in the making, 5G is finally here...

And just ONE stock is your No. 1 chance to profit from the 5G revolution.
Cars.com operates a digital marketplace bringing together buyers and sellers of cars. The company has over 5 million listings and serves over 20,000 dealer customers. Shares are down over 64 percent in the past year.
Action to take: With shares trading at five times forward earnings, the company looks like an attractive buy right now, even if the overall business fails to grow. Given the growth of the space, however, and the likely future prospects for future growth, there could be some nice upside here.
Shares look attractive up to $10.00 per share, and are certainly a bargain around $9. Speculators may want to consider the March 2020 $10 call options, which look like a cheap bet at $0.35 per option right now, or just $35 per contract. Should shares start to recover from their steep loss, that option could end up worth $1 or $2 by March, for a significant, quadruple-digit return or more.