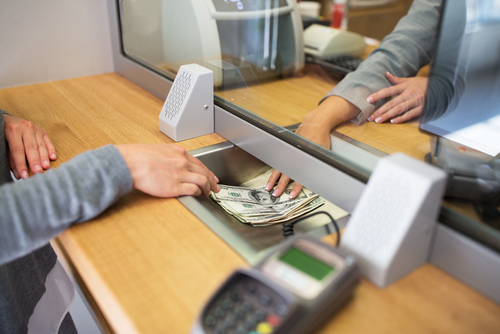 Chairman and President make buys.
On Monday July 29th, Paul Yonamine, Chairman and CEO of Central Pacific Financial Corp (CPF) bought over 8.600 shares of the company, paying just over $255,000 to do so. He was joined by President Catherine Ngo, who bought 8,550 shares, paying just over $253,500.
These buys follow off of some buys by directors back in mid-June.
Central Pacific Financial Corp is based on Honolulu, Hawaii, and operates a traditional bank with 35 branches and 78 ATMs in the state. Besides personal loans, it offers business and commercial loans, construction and real estate, and other banking services such as traveler's checks, foreign exchange services, and safety deposit boxes for international travelers.
Shares of the bank have risen by under 5 percent in the past year, just lagging the S&P 500 index. Over the past year, the bank has seen a rise in revenue growth, but has seen a small decline in earnings growth.
Special:
Time to move your cash?
Action to take: Although shares look a little expensive based on book value, Central Pacific looks like an interesting bet on growth and the rise of wealth in Hawaii.
On an earnings basis shares look attractive, coming in at just 14 times earnings. And with a 3.2 percent dividend yield, investors will get an above-average income in the meantime.
It's easy to see why insiders are buying here—and why investors may want to look at buying shares at or under $30.00.