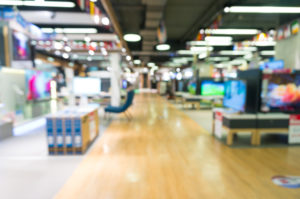 Multiple directors buy at the regional retail firm.
Three different directors have been buying shares recently in regional retail outlet Conn's (CONN).
Director James Haworth picked up 2,240 shares, shelling out nearly $40,000 to do so. Director Bob Martin picked up 26,600 shares, for a commitment of over $453,000. And director William Saunders bought 10,000 shares even, paying nearly $180,000.
Stock Caught Trading Under Secret Name...

It trades under a secret name... for just under $5.


But thanks to a developing situation that could create nearly 50,000 American jobs and $10 billion in facilities... this may soon be the most talked about stock in America
This kind of cluster of buys by directors is a solid sign.
With only 125 locations in the South and Western United States, Conn's operates as a specialty retailer of consumer goods and services. The company offers furniture, appliances, and electronics. Besides selling products, the company also offers financing and repair services for those products.
The company has also been making some recent changes in the executive suite, with an eye towards improving their credit business. Retail sales have been weak in the most recent quarter, however, with a sizeable drop in same-store sales. The insider buys indicate confidence that there are no longer-term drops likely.
Action to take: Trading under 7 times earnings, the company certainly looks like a much more attractive investment prospect than bigger, pricier, retailers. And with its small geographic footprint, the company has some big growth prospects ahead as well. Shares look attractive under $17.50… as with anything in the retail space, however, be cautious and willing to take a quick profit!