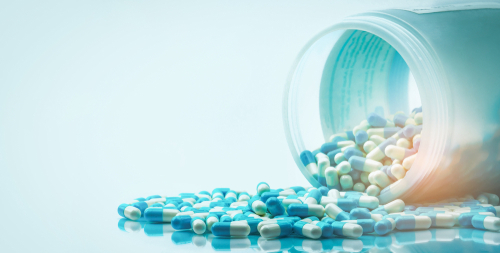 CEO and director buy shares.
David Ricks, CEO and President of Eli Lilly and Company (LLY), recently picked up 4,615 shares. At a cost of $500,000, the buy increased his stake by nearly 3 percent.
On the same day, Director Jackson Tai bought 1,861 shares at a slightly lower price, shelling out $200,000 in total. These buys are the first following a series of sales in September by a number of officers and an endowment that is also a major holder of shares.
2 Clicks + 7 Days = $4,946? Whaaat?!

Legendary day trader Lance Ippolito might have just sparked a revolution in modern trading...


He just discovered an incredible new strategy that could allow you to see $1,980... $3,750... Or even $4,946 deposited into your account — every seven days…


With just two clicks of a mouse per week! Isn't that crazy?

The days of traders spending hours and hours on market research could be gone forever… 
Eli Lilly is a developer and manufacturer of pharmaceutical products worldwide, with various products and vaccines for human and animal use. As part of the out-of-favor healthcare sector where insiders keep buying, shares have lagged the S&P 500 by 12 points in the past year.
Action to take: With shares trading at 17 times forward earnings, they're a bit cheaper than the overall market even as the share price has moved higher in recent months. With 9 percent earnings growth in the past year, it's definitely more of a value play, but the company has fat 31 percent profit margins and is likely to continue to deliver for investors. Shares look attractive up to $115.00.
Traders may want to consider the January 2021 $115 calls, which currently trade for around $10.00, or $1,000 per contract. It's a leveraged way to control 100 shares, and are near-the-money. A move to the old 52-week high of $132 would increase these options by 70 percent to $17 at expiration.