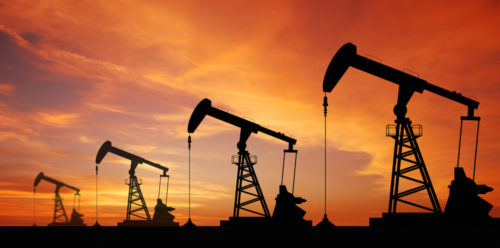 CEO, director continue to buy shares as oil languishes.
Insiders have already been buying at oil and gas exploration firm Encana (ECA), but continue to pick up shares near current prices.
On June 14th, CEO Douglas Suttles picked up 5,000 more shares of the company. And on Monday, June 17th, director Suzanne Nimocks picked up 10,000 shares.
This ongoing type of buy is a pro move. Most individual investors can buy a stake in a company with one buy order. But making repeated buys, particularly at this size, ensures that the market price for shares stays stable.
The timing looks solid in the short-term as well. Oil prices surged higher on Tuesday, on favorable market conditions. Higher oil prices will certainly help the company improve profitability. With the company still digesting its large acquisition last year, shares look undervalued at current prices relative to the company's future prospects.
Action to take: Shares of Encana are increasingly looking like an attractive bet based on its valuation, the unseasonal low oil prices right now, and its future prospects. The added insider buying should pay off in time.
Investors who can stomach the volatility should look to buy shares of Encana under $5 per share. At these prices, shares make more sense than an option, which will likely bleed out time premium.