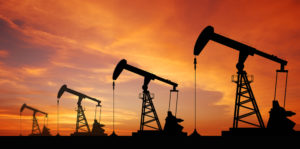 One director buys over $250,000 in shares.
One director is betting that shares of oil and natural gas production company Encana (ECA) have gotten oversold.
Last week, director Bruce Waterman picked up 50,000 shares of the company for just over $5.00 per share, shelling out over $253,000. The purchase increased his stake in shares by 25 percent.
October2021

Virginia Stock-Picking Millionaire Says It's Not About Diversification! Buy one single stock under $5- that trades under a secret name- and it could help make your retirement.
Shares of the company have been declining in recent weeks, in line with falling oil prices.
Shares of Encana have been more out of favor than other energy stocks lately due to its acquisition of Newfield Exploration earlier in the year.
Large acquisitions tend to lead to a situation where a company sees little share price movement until after the merger has been completed for a few quarters and new operating data for the larger company is available. With the trade war uncertainty and falling oil prices, however, shares have been hit hard instead.
Action to take: As a commodity producer, investors should never overpay. In the case of Encana, there looks like a good value here, with shares trading under 8 times earnings and even paying a modest 1.5 percent dividend yield. Speculators could look at the January 2020 $6 calls to bet on a bounce in share prices (or oil prices) over the summer—shares have traded as high as $14 in the past year, so this option trade could result in triple-digit gains.