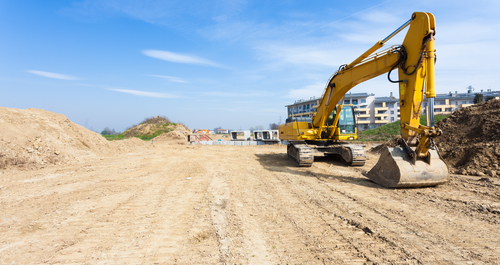 Senior VP buys nearly $100k in shares.
Kyle Larkin, a Senior Vice President at Granite Construction (GVA), picked up 3,500 shares of the company, increasing his stake by nearly 73 percent. The cost came to just under $100,000.
Insiders have been net buyers, and data shows that in the past year, corporate insiders have gone from owning 1.8 percent of the company to 2 percent, a small but important increase.
Granite Construction is in the business of infrastructure contracting and construction materials productions in the United States, with a focus on transportation, water, specialty, and materials segments. Shares are down 36 percent in the past year.
Action to take: While infrastructure companies can't seem to catch a break in today's market, the drop in shares and company's strength put it at a price just under 9 times forward earnings. The company's overall balance sheet is in a strong position without excessive debt, and shares offer investors a dividend of 1.8 percent right now, making it easy to see why insiders have been buying this year.
Shares look like an interesting long-term buy under $30, although with the company's beta of 1.5, shares will be far more volatile than the overall market.
Given the company's share price and the limited number of options trades, we have no recommendations for speculators at this time either long or short.