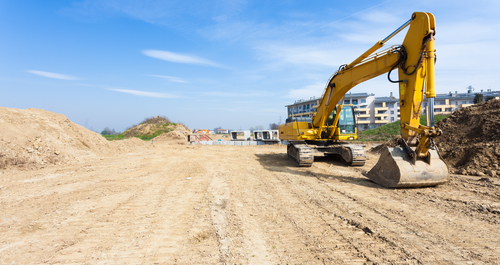 President and CEO, CFO buying shares this month.
On Tuesday, August 20th, James Roberts, President and CEO of Granite Construction (GVA), picked up 2,000 shares of the company, paying nearly $56,000 to do so. The increase in shares leaves him with just over 210,000 shares of the company.
This is his second buy of the year, having picked up 3,000 shares on August 15th. The company's CFO bought over 2,500 shares on August 12th and August 14th. A director also picked up 5,000 shares on August 7th.
Before these recent buys, insiders at the company were sellers on average back in late 2017, at a far higher price for shares. Clearly, insiders are starting to see value in yet another oversold, beaten down company.
Granite Construction is an infrastructure contractor and construction materials producer in the United States, with a focus on transportation, water, and materials segments.
Action to take: Although the company has had a loss in recent quarters, the shares are down over 37 percent in the past year and look ripe for a rebound. Infrastructure spending tends to be a recession-resistant (but not completely immune) segment of the economy. The company's balance sheet is relatively strong, with almost as much cash as debt right now.
Investors could look at shares up to $30, where they'll be getting a 1.8 percent dividend yield. Speculators expecting a bounce could look at the March 2020 $35 call options, which trade for around $1.25, or $125 per contract—but the options market on this company is thin.