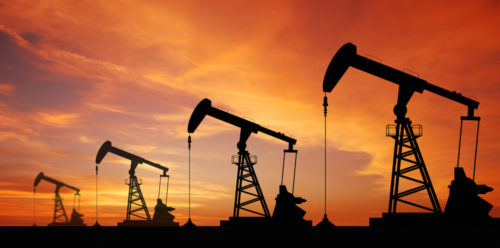 Cluster of insiders pick up shares.
A number of insiders at Independence Contract Drilling (ICD) have started buying shares in recent days. The buys include a 6,400 share buy from the CFO, a 20,000 share buy from a director, a 5,000 share buy from the CEO, and a 2,500 buy from the company's head of HR.
These buys follow up on another cluster of insider buys going into the prior week as well, and so far insiders have bought over $50,000 in shares this month.
Full insider data shows an explosion in buying from corporate executives, with just a handful of small sales.
Independence Contract Drilling provides land-based contract drilling services for the oil and natural gas industry, with a fleet of 32 rigs.
Action to take: None, yet. Shares have been sliding for years thanks to high oil and gas production, which has been pushing shares lower. In the past year alone, shares have slid 80 percent from over $4.30 per share to around $0.80.
We think investors can get shares under the 52-week low of $0.76 in the coming days, and a price target of $0.70 or lower makes sense as a speculation, with a likely turnaround next spring, unless other events cause a spike in oil prices.
Although the company isn't profitable, it has been growing its revenues, and is likely to continue to stay in business for the foreseeable future. Although there are a few possible options trades, speculators should just stick with shares.