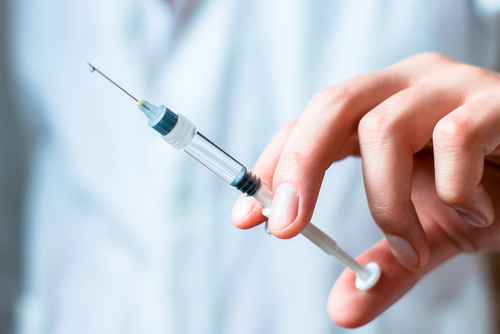 CEO adds to stake near 52-week highs.
Thomas Shaw, President and CEO of Retractable Technologies (RVP), added 1,500 shares to his stake recently. Shaw owns over 18.7 million shares of the company, making the increase in his total holdings a modest one.
Shaw is a frequent buyer of shares in small lots—likely just enough to ensure the small-cap company's shares don't move wildly, and he has been buying shares as they have continued to move higher in the past few months.
Retractable Technologies, a designer and manufacturer of safety syringes and other medical products for the healthcare industry, has seen shares advance 85 percent in the past year, and currently trade near 52-week highs.
Action to take: The company is currently just shy of making a profit, but has seen double-digit revenue growth. And with over $0.25 per share in net cash on the books, investors can get a great balance sheet for the time being. Insiders, led by Shaw, own 72 percent of shares outstanding, so a long-term investor will likely have a management team whose interests align with their own.
Shares are currently around $1.36, and look attractive here as a play on the inexpensive healthcare sector as a whole. Investors may want to leave some cash aside to add to their stake on a pullback, and use limit orders to ensure they don't move the price too much higher.
There are no options trades for speculators to make.