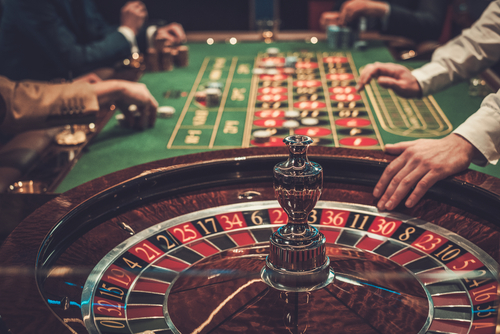 Billionaire investor adds to stake.
Ronald Perelman, billionaire investor, added 100,000 shares of Scientific Games Corporation (SGMS), recently. The buy increase his stake by 0.27 percent, and cost $2.2 million. Perelman now owns over 36.5 million shares of the company, and holds more than 10 percent of shares.
Perelman has been a buyer in the past year, often at prices as much as 50 percent higher than where shares of the company currently trade. In that timeframe, only one insider has made a sale.
Las Vegas-based Scientific Games Corporation develops technological products and services for the gaming, lottery, and digital gaming industries worldwide. That includes gaming machines and table systems as well as virtual products as well.
In the past year, shares have declined 13 percent. The company is currently unprofitable, but analysts expect the company trades at 30 times forward earnings.
Action to take: Besides the high earnings ratio, the company has a large debt load of nearly $9 billion on the balance sheet, making shares something of a gamble. However, betting against the track record of Ron Perelman sounds a bit like a sucker's bet, and the gaming industry has attracted insiders over the past few months.
Investors should consider shares under $24, with an eye towards taking profits in the low $30 range. Speculators should look at the January 2021 $30 call option, which trades for around $4.50, or $450 per contract, as a cheaper way to play a rally in the gaming sector.