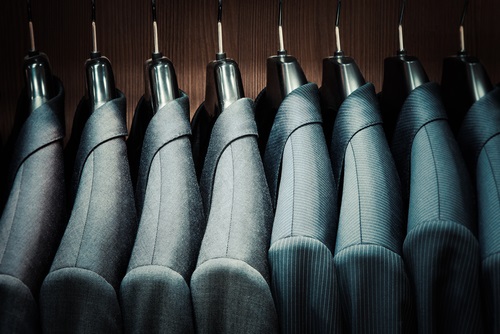 Multiple insiders buy at beleaguered retailer.
Dinesh Lathi, President and CEO of Tailored Brands (TLRD), bought 15,000 shares recently. So did director Theo Killion on the same day.
Both paid around $4.60-$4.80, slightly above where shares now trade at $4.55. Both paid around $70,000 for that stake, and both increased their total ownership in the company by over 33 percent.
Project Gold Rush

An exclusive, backdoor way you could make 5X – 10X in the gold markets,

alongside some major-league investors… Even if gold does nothing in 2023.
Tailored Brands, owner of retailers Men's Wearhouse and Joseph A. Bank, has seen shares drop 82 percent in the past year on slow sales.
The company is also saddled with over $2 billion in debt, which, with the company's market cap of $200 million, indicates that investors are bailing on the company and pricing in a potential bankruptcy, even as shares trade around 4 times earnings. Shares have traded as high as $26 in the pat year.
Action to take: With almost 70 percent of the company's shares held short right now, there could actually be a short squeeze in shares, where short-sellers panic to buy back shares on the open market and can't find them. That's the only outcome we see where shares move higher from here, given the company's poor earnings potential.
To play the trade, we suggest avoiding shares and buying a January 2021 $5 call. Trading for around $1.65, a squeeze sending shares doubling to $10 would turn the call into $5, or a triple-bagger profit.