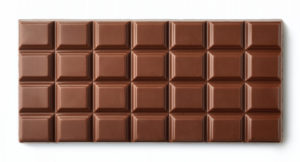 A chocolate bar, one of the most recognized brands built by Hershey
Multiple insiders at The Hershey Company (HSY) have been buying shares, even with the company trading close to all-time highs.
These buys include the CFO and President, and amount to nearly $500,000. More buys may be coming in the next few days.
Typically, corporate insiders pick up shares when they sense an undervaluation. The only reason for insiders—already picking up a paycheck there—to buy more shares in the open market are in anticipation of a bigger move higher.
Over the past several years, offers have been made to buy out Hershey, but all have fallen flat. The voting majority rests with The Milton Hershey Foundation, but another yet-unknown move may be on the way to unlock shareholder value.
The fact that the president and CFO are buyers now, as opposed to a vice president or director buy, is a bullish sign, even following the rally in shares year-to-date.
Action to take: At these prices, shares are simply too rich. Consider a call option instead, such as the January 2020 $140 call, which has a current bid/ask spread around $4.30.
While that option could expire worthless, it could also double within two to three months if shares keep moving higher at the rate they have.