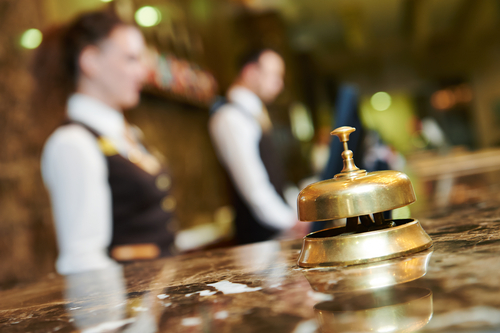 CEO and CFO pick up shares of hotel chain.
Special:
2,164% from AI Stock in a... Month?
On Friday, August 15th, Geoffrey Ballotti, President and CEO of Wyndham Hotels & Resorts (WH), picked up 10,000 shares of the hotel chain, paying nearly $503,000 in total to do so. He was joined by David Wyshner, the company CFO, who picked up 2,000 shares, paying just over $100,000.
Both executives are following up on a 10,000 share buy made on August 14th by director Ronald Nelson, who managed to pay just under $500,000 in total as well.
Insiders have previously been sellers at the company at higher prices than where shares currently trade. Wyndham operates hotels under the Super 8, Days Inn, Ramada, La Quinta, and Wyndham brands in approximately 80 counties, with over 9,200 hotels and 817,000 rooms.
Action to take: Shares are down about 13 percent in the past year, and are now valued at under 15 times forward earnings, a fine place to start building a position in shares. While the company's 2.3 percent dividend yield isn't huge, with earnings growing by over 23 percent per year and revenue by 16 percent per year, the hotel chain is well-positioned to capture lower-and-middle market customers.
Speculators may want to look at the February 2020 $55 calls, which can be bought for around $2.50 and could more than double to $7 by expiration if shares go back to their old 52-week high of $62.