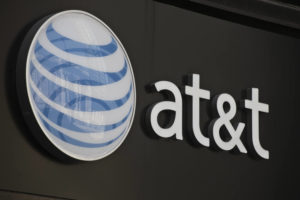 AT&T Inc Stock (NYSE: T) finds itself trading at a similar level and valuation as it was in late 2018 and early 2019 when the stock price was at the same point. The company's 7% dividend yield and Dividend Aristocrat status is definitely an attractive feature and has many longer-term income investors taking a closer look at this price. As the price floats near $30, at least one insider appears to have found a price their comfortable with.
Special:
3 Cryptos to Buy Instead of Dogecoin
Stephen J. Luczo is a director for AT&T and has increased the size of his position in the company in recent months. On February 4, he added 100,000 shares before the sell-off, increasing his position from 64,000 shares. On April 22, he added another 36,000 shares at $29.38, which rounded his total to 200,000 shares. The on July 23, he added another 100,000 shares at $29.69 to bring his holdings to 300,000.
The most recent addition came on the same day as the earnings report in which the company beat analyst estimates by 5.1% by reporting $0.83 versus $0.79. The reaction to the earnings was fairly muted, but the company has seen slight positive revisions to their upcoming earnings reports for the current quarter and current year.
Here are links to our latest insider trading reports.
Buffett Buys More of this Bank: Bank of America Corp Stock (NYSE: BAC)
Software Company Tops the Most Sold List by Insiders: Okta Inc Stock (NASDAQ: OKTA)
Action to Take: AT&T is a long opportunity as a long-term income investment or as a trade with a $31.50 near-term price target.