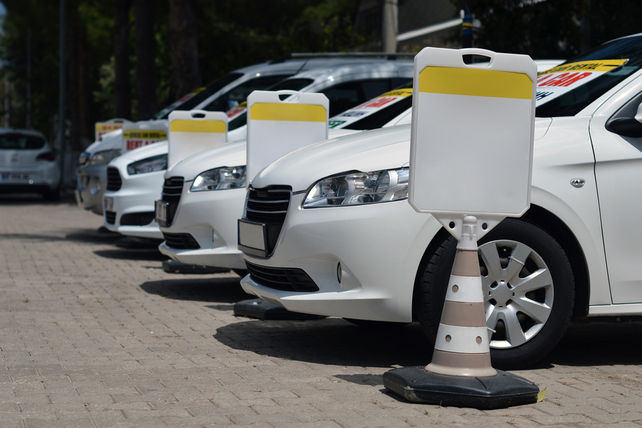 SRS Investment Management, a major holder at Avis Budget Group (CAR), added to their stake with a 149,796 share buy. The purchase increased the fund's stake in the company by 0.8 percent, and came to a total cost of just over $5.36 million.
This marks the fund's first purchase in over two months. Besides being a regular buyer throughout the past few months, a number of directors bought shares in March.
Shares of the car rental firm tanked during the pandemic lockdowns, but have been trending up steadily since. With news of two Covid vaccines in the past week, car rental companies should expect an uptick in business as tourism demand recovers in the latter half of 2021.
Shares of the carmaker are still down about 30 percent from their February peak. A recovering economy makes a continued uptrend in shares likely.
Action to take: The May 2021 $40 calls should easily move in-the-money well before expiration. Trading at about $6.20 based on the latest bid/ask spread, the option should deliver high double-digit returns, and has nearly six months to play out.
That's more than enough time for the announced vaccines to hit the market and to see an improvement in the company's bottom line move shares higher.