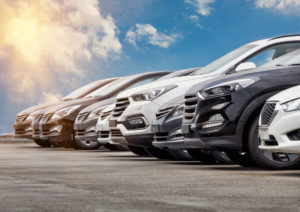 Mark O'Neil, a director at CarMax (KMX), recently picked up 2,700 shares. That buy increased his holdings by 90 percent, and came at a cost of just over $252,000.
This marks the first insider buy since back in March. Insiders at the company have generally been sellers of shares, including at prices close to the current price. Shares have just recently come off a 52-week high.
The seller of used vehicles has seen a flat performance in the past year, with a mere 3 percent rise in revenues. Earnings are up 27 percent, however. That somewhat mimics car sales in general, which are a bit lower this year, as buyers hold off on major purchases.
Action to take: CarMax has a solid business model in a sector that's usually dominated by smaller players, and generally regarded as a seedier one. It's likely going to be able to generate superior returns for the foreseeable future as a result. And the company's share price is reasonable relative to its earnings and sales right now.
The January 2021 $100 calls are a good play on this trend. This is the closest to-the-money option trade, and, while a bit pricey at about $8.15, it is an option trade that's capable of generating high double-digit returns with low risk.