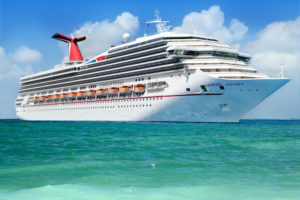 Richard Glasier, a director at Carnival Corp (CCL), recently picked up 10,000 shares. The purchase came to just over $140,000, and increased the director's stake by 23 percent.
Special:
3 Cryptos to Buy Instead of Dogecoin
This marks the second insider buy of 2020, following a 1.25 million share buy from another director back in early April. Insiders were last sellers in 2019, at prices 70-75 percent higher than where shares currently trade.
Shares of the cruise line company have doubled off their March lows. They are still down two-thirds over the past year.
The industry largely remains idled, with proposed openings that continue to be pushed back. Over the past six months, shares have had a number of mini-rallies from the low to the high teens. Currently, shares are on the low end of the range.
Action to take: Based on the insider buy and chart action over the past few months, shares could deliver a 15-20 percent return before the end of the year in another mini-rally.
The January 2021 $15 calls are the at-the-money trade here, and are likely to move dollar-for-dollar higher with shares. Currently trading for just over $2, a rally in the shares to $19 would allow the options to double. Traders should look for a quick profit before year-end, before the time premium on the option starts to reach the worst of its decline.